Mississauga Therapy Services at Meadowvale Family Chiropractic & Massage
What is Registered Massage Therapy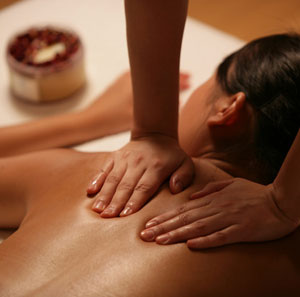 Massage Therapy is the manipulation of the soft tissues of the body including muscles,connective tissue, tendons, ligaments and joints. Massage therapy helps alleviate the soft tissue discomfort associated with everyday and occupational stresses, muscular over-use and many chronic pain conditions. If employed early enough after accidents involving trauma and injury, massage therapy can greatly reduce the development of painful muscular patterning.
What Can Massage Therapy Do For You?
Inflammatory conditions such as arthritis and tendinitis
Stress relief and associated conditions
Headaches and migraines
Muscle and related conditions such as spasms, strains and sprains
Back pain
Repetitive strain injury
Circulatory and Respiratory problems
Pregnancy and labour discomfort
Post-injury and post surgical rehabilitation
And many other conditions

Shockwave Therapy
Accelerate Healing with Shockwave Therapy
A shockwave is an intense, but very short energy wave traveling faster than the speed of sound. Thebasic technology involved with extracorporeal shockwave technology has been used for decades on millions of people.
There are no side effects with this non surgical treatment and it is available at a reasonable cost. Shockwave treatments are non invasive and promote accelerated recovery of injured soft tissue, bone, heel and joint pain. Therapy sessions are short, usually 20 – 30 minutes in length, and provide successful relief of chronic pain and restores mobility painlessly. Permanent relief typically begins about 72 hours following treatment.
Treatable Conditions
Plantar Fasciitis
Achilles Tendinopathy
Scar Tissue Treatment
Tennis Elbow
Jumpers Knee
Stress Fractures
Non Healing Ulcers
Calcific Rotator Cuff Tendinitis
Success Rates
91% improvement for calcific tendinitis
77% improvement for tennis elbow
90% improvement for plantar fasciitis
Benefits of Shockwave Therapy
Non surgical treatment
No side effects
Accelerates healing
Affordable
Coverage available from most insurance companies
Visit Shockwave Canada to learn about this therapy.


Extended Health Benefits Coverage
Most people do not know registered massage therapy is frequently covered by their EXTENDED HEALTH plans. So if you have a plan from work that covers medical, dental or prescription drugs, usually that plan covers massage therapy as well.
---
Providing optimized health and wellness to the residents of Mississauga